Creative Directions, Inc
, headquartered in North Carolina, is a 501(c)(3) nonprofit corporation charged with positively influencing the socially and economically disadvantaged populations of both youth and adults, persuading them to choose positive growth and change in their lives. The company was established in 2004. Its founder has provided secure mental health facilities for adults for over twenty years. Creative Directions Inc. is internationally accredited through CARF International for community housing and behavioral services.
A need was seen for positive intervention in the lives of the socially and economically disadvantaged population and Creative Directions was established to respond to the needs of those at risk of being left out of society, incarcerated, homeless, or overlooked and facing difficulties that they cannot deal with because of being disadvantaged.
With the assistance of a network of mental health professionals, Creative Directions has created programs that give the guidance, support, and persuasion to encourage those socially and economically disadvantaged to change their behavior and choose to live more productive, rewarding lives. It is the agency's hope that through these programs the future leaders of tomorrow will receive life-saving lessons today.
Because disadvantaged youth face a myriad of challenges including financial struggles and social ills surrounding them, some are able to withstand these threats and some are not. Over 45,000 youth under 18 are arrested each year in North Carolina and over 25,000 students drop out of public school. Please consider being a member of the Creative Directions Advisory Board and/or a youth mentor. Through your support, Creative Directions can be a force for good in reducing these statistics.
Board of Directors
(Position, Name, Location & Background Experience)

President/Founder:  John H Graves
Burlington NC,  Electrician/Business Management
Vice President:  Lisa B Graves
Burlington NC,  IT/Business
Secretary:  Jackie Jeffers Ellis
Charlotte NC, Customer Service
Treasurer:  Vivian Ratliff
Burlington NC,  Adminstrative/Finance
Board Members
Daymond Milam
Greensboro NC, CPA/Business Consultant
Carlton Russell
St. Leonard MD, Electrical Engineering
Myriah Graves
Charlotte NC, Customer Service/Residential Support
Frank Fulton
Reidsville, NC – Trucking Industry
Angela Stewart Corbett
Greensboro, NC Licensed Counselor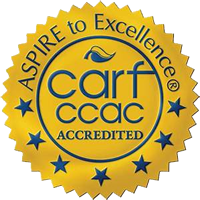 International Accreditations
Community Housing: Integrated: IDD/Mental Health (Adults)
Community Integration: Integrated: IDD/Mental Health (Adults)

Operate Licensed Supervised Living Facility

Provide Psychosocial Rehabilitation Services (PSR) in a Licensed Facility

Assist participating individuals gain independence by assisting with food, housing, jobs etc